Gadget Turns Old Stereos into Bluetooth Streaming Music Systems
ION–one of the first companies to market USB turntables–is back with a new gizmo that can turn an old stereo into a streaming music system.
For example, I have some relatives with an ancient Llloyds all-in-one system, meaning one box contained an AM/FM tuner, a turntable and a cassette player.  Kinda like this: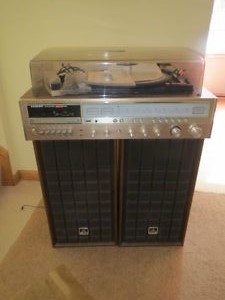 But using the ION Cassette Adapter Bluetooth (wow, what an awkward name)  you can stream music wirelessly through the old clunker.  Read more at Digital Trends.