Geeks&Beats Episode 75: Show Notes, Live from LA!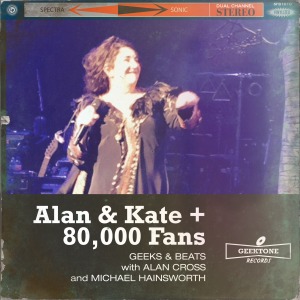 Actually, this week's show was recorded while I was in Winnipeg. It would have been cooler to record it while I was in LA, but Michael was too much of a time zone wuss. Or was it me? I can't remember.
Get the download at the Geeks and Beats website and browse through the fabulous content created by our poorly-paid writers. Okay, we don't pay them at all. But they're still fabulous.
Should you need to reach us, leave us a message at (323) 319-NERD. We really, really need people to call us. We're lonely.
Speaking of lonely, we could use more "likes" on our Facebook page.  Our "like" number is pathetic.  And you really should automatically subscribe to the podcast through iTunes. If you don't, we'll just get lonelier.
Have I missed anything?  Oh, here's a picture of my bathroom at the Sunset Marquis in Hollywood a.k.a the hotel where rock stars like Dave Gahan go to overdose. (Look it up.) Notice the rubber duckies on the bathtub.