Here's My Nomination for a Trump Inauguration Performance
He won't be able to make it, of course, because Edward Khil died in 2012.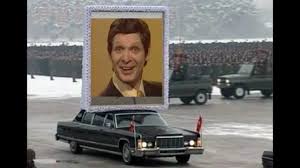 Still, I'm sure his appearance would have cheered Trump's boyfriend, Vladimir Putin. Can we get a hologram maybe?
And in case you weren't aware, there are other versions of this song. See?