July Talk's Leah Fay Gets Good Reviews for Role in Indie Film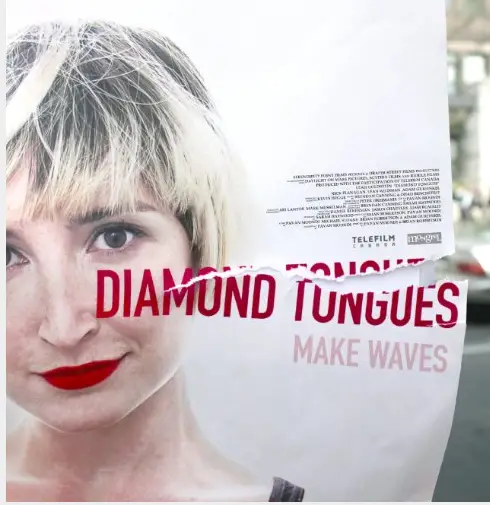 Flip to the entertainment section of just about any Canadian daily today and you'll find a review for a Canadian indie film called Diamond Tongues. Chances are it's a good review, too.  The star of the movie is Leah Fay (full name: Leah Fay Goldstein, daughter of Toronto Sun columnist, Laurie Goldstein), the co-frontperson of Toronto's July Talk.
She plays Edith, an actress who maintains an optimistic attitude despite a chronic shortage of work. Or at least that how she comes across. Beneath that cheery optimism is something much darker. The comparisons everyone seems to be drawing is to the classic All About Eve.
It's a difficult role, too, because Leah is pretty much in every single scene. From the Toronto Sun:  "Goldstein 'pops' on the screen in its dramatic and mordantly funny moments…' and gives the movie 3 1/2 stars out of five. The Globe and Mail, on the other hand, gives the film 3 1/3 out of four, calling Goldstein "excellent in the role."
The film is set in Toronto, which is given a chance to let its hipster side shine. Might be worth checking out this weekend, no?