Mick Jagger is Now a Great-GREAT Grandfather
Granted, he's 70 and there are plenty of great-great grandfathers that age.  But how many of them make a living singing "Jumpin' Jack Flash" for a living?
The tyke in question is the new daughter of Assisi Jackson, daughter of Jade Jagger, who is Mick's daughter.  The little sprog has yet to be named.
And just to keep it all in the family, the new baby's grandmother, Jade, is expecting her own new bundle of joy in the coming months.  That would mean make this baby the…what, great-aunt of Assisi's baby?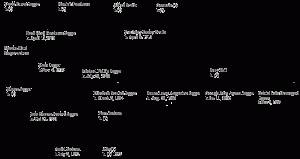 (Via Today.com)