New Music from the Inbox: MGMT, Jesse Saint John, Skott, and more!

Artist: MGMT
Song: Me and Michael
Album: Little Dark Age
Me and Michael from MGMT's brand new album 'Little Dark Age' is enchanting and anthemic in a spacey, chill, psych-synth sort of way. It has a super zany music video which tells a story of deceit, success, and heartbreak and is also worth a watch!
Watch/Listen: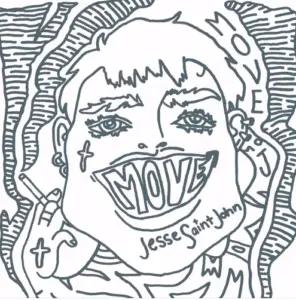 Artist: Jesse Saint John
Song: Move

There isn't much to say about this song that the title doesn't already give away. This is a fun, fast-paced pop track that absolutely makes you want to move. It marks Jesse Saint John stepping into the spotlight after spending years writing for other artists including Brittany Spears, Charli XCX, SIA and Camilla Cabello.
Listen: 

Artist: Skott
Song: Stay Off My Mind
Album: Stay Off My Mind
This song has a lightness that just lifts my heart. A combination of catchy, bright vocals, flute, and moving shakers and drums give this song it's brilliant glow, however the lyrics speak a different story. Written after the death of a close friend, Stay Off My Mind is "a song about missing someone so much that you're living more in the past than in the present. It's bittersweet because we can have such fond memories, but life goes on and sometimes having flashbacks can keep you from moving on."
Watch/Listen: 

Artist: They Might Be Giants
Song: The Greatest
Album: I Like Fun
They Might Be Giants does a lot with a little on this track. Made up of sharp horns, sparse bass, and concise vocals, The Greatest is simple in a striking way, one that demands attention and creates a special moment between the listener and the song. Also yes, that is Nick Offerman in the music video.
Watch/Listen: 

Artist: Midas Fall
Song: Evaporate
Album: Evaporate
This song has a magnificent, dark sort of beauty. Delicate piano and haunting vocals contrasted with brooding bass and heavy drums make for an expansive, mesmerizing, and delightfully unique soundscape.  
Listen: