Now a free festival, Woodstock 50 may have found a home at last, but at the most un-Woodstock of venues
[Reader John Duffy has this guest post on the viability of Woodstock 50. -AC]
The never-ending saga of Woodstock 50 took what can only be described as a desperate turn this week when organizers announced the festival would be moving to Merriweather Post Pavilion in Columbia, Maryland. That was Thursday. On Saturday, with marquee acts Dead and Company, Jay-Z, and Jon Fogerty all jumping ship, organizers announced that the show was now a free event.
Plagued with financial and permit problems, promoter Michael Lang's third redux of possibly the greatest concert event in history—though a few hundred thousand living people in Ethiopia might argue that point—has been mired in uncertainty since at least April. Four different sites in upstate New York have fallen through.
According to the festival website, acts like Killers, Miley Cyrus, Chance the Rapper, and Cage the Elephant will still join original Woodstock performers Santana, Canned Heat, and Country Joe McDonald.
On the same day as the announced move to Maryland, artists were released from contracts, which means they get paid even if they decide not to play. Maybe it's for the best. No officially Woodstock-branded event has drawn fewer than 400,000 people. Merriweather at best holds 30,000.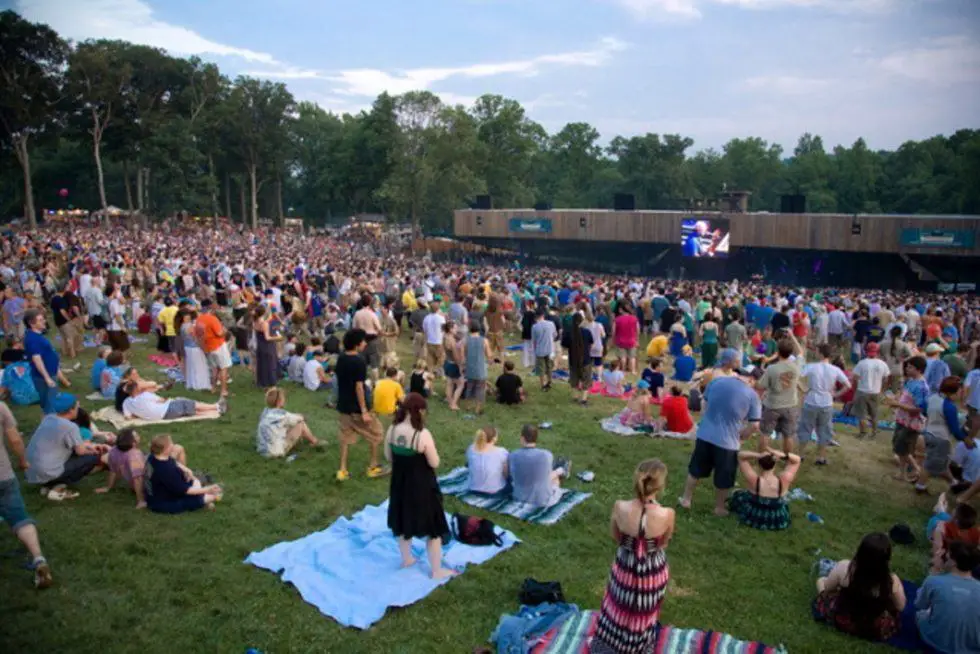 Even if Lang can pull off another miracle, he couldn't have made a worse choice of venue. If you don't know Merriweather, allow me to draw you a sketch. One of the first modern amphitheater venues in the United States, it's wide pavilion and gently sloping lawn was built into a thickly wooded, natural hillside on a former slave plantation in Columbia, Maryland, a town midway between Baltimore and Washington D.C. known as much for its greenery as its commitment to the arts. Surrounded by tall oaks, maples, and walnut trees, the shed has been a perennial favorite of touring acts since the 1970's.
Billboard magazine in 2010 named it the second-best amphitheater in the United States. Three years later Rolling Stone named it the fourth best venue overall in the country. Jackson Browne recorded parts of Running on Empty there, and Animal Collective named their 2008 album after the venue.
It was built to be the summer home of the National Symphony Orchestra beginning in 1967.But the orchestra never took up residence, and the following summer the venue was hosting Hendrix, Janis Joplin and the Who, soon setting the template for laid-back summer touring. On a good night, with your favorite band playing under a starry sky and flanked by moonlit greenery, it could feel like the only place that mattered on earth.
If the above description sounds sentimental, understand that I have a bit of a history with the place. I grew up in Columbia, the planned suburban paradise that Merriweather calls home. And the venue will always feel like my rock and roll nursery, no matter how much more bourgeois it's gotten over the years through multimillion-dollar renovations and expansions.
I saw my first real concert there: Sting in 1985…I was 11. My dad took me. In later summers I would ride my bike along the network of trails across town and sit in the dark woods and just stare up through the treetops and listen. When I started working, lawn tickets were a whopping $22.50 and I could go to shows regularly: Allman Brothers, Bruce Hornsby, Herbie Hancock and Chick Corea, Midnight Oil, the Cure, various versions of Yes. Once my sister married into a family of record industry and radio execs, I almost never paid for another ticket again. It was my rock and roll starter school; where I learned by watching what makes a great show, and how a show worked. Hell, it's where I smoked my first…well, you get the idea.
But let me get back to the point and make one thing perfectly clear: Merriweather is not Woodstock. It is the un-Woodstock. It's the anti-Woodstock. It is not free love and free music. It's not mud and chaos, topless hippie chics, and unbridled bacchanalianism. It's lawn chairs and smooth jazz, $12 draft beers and valet parking. It's VIP seating packages and catered backstage meet and greets. It's friendly security in Polo shirts, radio wives in jean jackets, and Jimmy fucking Buffet every dam summer!
Make no mistake, at Woodstock 50 you will be frisked, searched, and forbidden from camping on the grounds. You will NOT be permitted to bring in any outside food or booze. Leaving and returning will be a colossal hassle. And I cannot imagine how promoters plan on bridging the gap in expectations between post-millennials coming to Snapchat, Imagine Dragons' set and the crusty hippies hoping 77-year old Country Joe McDonald does the "Fish Cheer."
Woodstock was a horrific commercial failure, a localized ecological disaster, and at the same time the greatest party ever. Lang has spent the last fifty years carefully balancing the festival's anarchic legacy with the hippie commercialism it spawned. It's an impossibly delicate balance, and it's gone poorly (Woodstock 1999) as much as it's gone well (Woodstock 1994). There's something sadly narcissistic about spending half a century cashing in on an even that was a success precisely because of how much of a financial disaster it was.
But perhaps most importantly, with Bonaroo, Coachella and a hundred other multi-day festivals to choose from every summer, do we really need Woodstock anymore? We've never really been able to go back to the garden. And as Woodstock begins to look more and more like the ill-fated cautionary tale of Fyre, maybe it's time we stopped trying.