So What Do People Listen to in the Car These Days?
Edison research, a company that does a lot of work with radio, is very interested in the "share of ear" in the car. How are we progressing towards the world of the connected car? Here's their latest.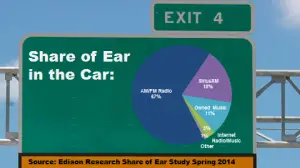 That looks encouraging for traditional radio, doesn't it?  Meanwhile, RAIN is also conducting a survey about what people listen to while they drive. Here's where things stand so far.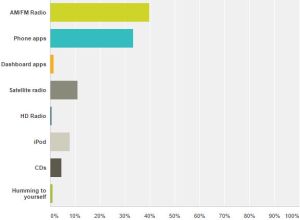 Traditional radio is still in the lead but not by much. It's instructive to read some of the comments here.