Rock My World Canada, chapter 249: Groovy Religion
[Mike Carr has created a catalogue/reference work featuring all kinds of Canadian rock and alternative releases from the past few decades. Check out his massive volume on Canadian music history entitled Canadian Alternative & Indie Reference and Collector's Guide. – AC]
Following failed bands like Malibu Barbie and Handsome Dog, New and Muhabir formed Groovy Religion in Toronto in 1983 and became the house band for The Beverley Tavern's 'Elvis Mondays' jam nights (which William New has carried on for more than 25 years) in 1984. Groovy Religion held their residency until a representative for Montreal's Psyche Industry Records saw them and offered them a record deal. Members included John Borra, John Lalley, Steve Muhabir and William New.

Find out more about this artist and hundreds of other Canadian musicians at Rock My World Canada. Pick up your soft cover edition of our Canadian Alternative & Indie Reference and Collector's Guide here…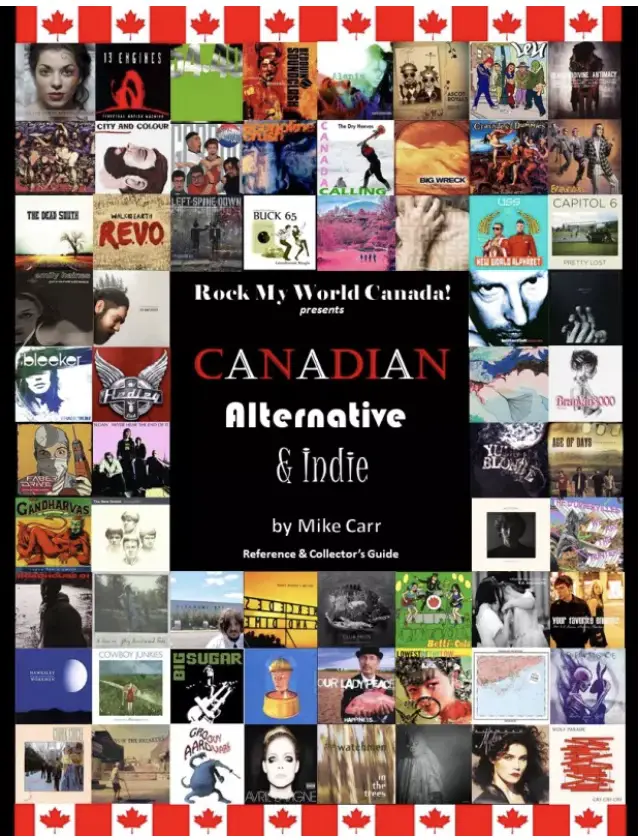 Mike Carr has created a second catalogue/reference work in an ongoing series, this time featuring all kinds of Canadian Blues album releases from the past few decades. Check out Canadian Blues Reference and Collectors Guide. It's an incredible discography of hundreds of blues artists.