Science Discovers Which Radiohead Song is the Saddest
All Radiohead songs sound sad, even the ones written in a major key. But which of their songs is the absolute saddest? And while we're at it, which is their most cheerful?
A data scientist band Charlie Thompson analyzed every single Radiohead song using a methodology that ranked each in turns of sadness.
While valence serves as an out-of-the box measure of musical sentiment, the emotions behind song lyrics are much more elusive. To find the most depressing song, I used sentiment analysis to pick out words associated with sadness. Specifically, I used tidytext and the NRC lexicon, based on a crowd-sourced project by the National Research Council Canada. This lexicon contains an array of emotions (sadness, joy, anger, surprise, etc.) and the words determined to most likely elicit them.
So what do the results look like? This summary chart shows that A Moon Shaped Pool is the most-gloomy album and also contains the band's saddest song, "True Love Waits." This shouldn't be much of a surprise, given that the entire album was inspired by the dissolution of Thom Yorke's 23-year relationship with his partner.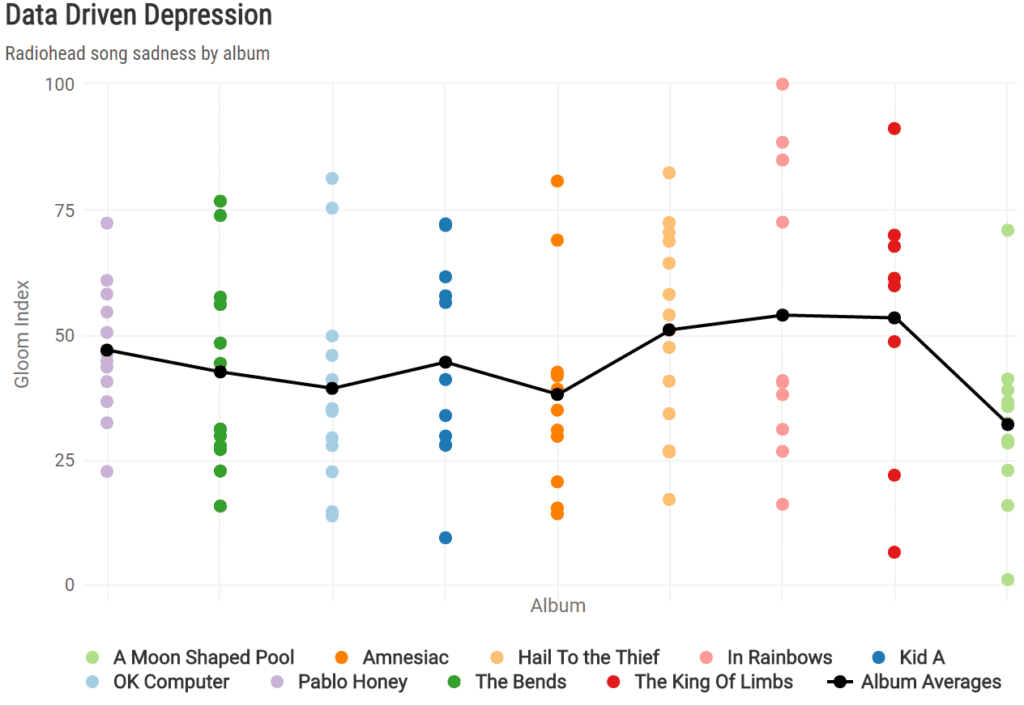 If you want to see all the geekiness behind his work, go here.