Toronto's (Canada's?) First Punk Club, Crash 'n' Burn, Opened 40 Years Ago Today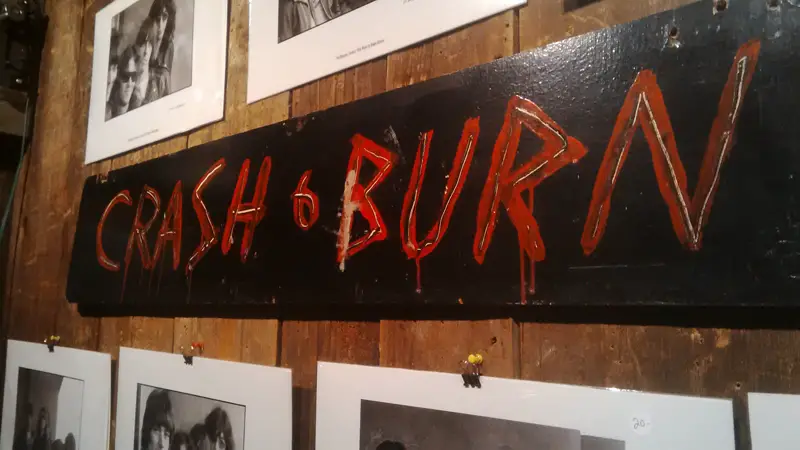 In the spring of 1977, the number of Canadian punk fans could be measured in dozens. But inspired by the new sounds coming from Cleveland, New York and London, self-organized communities of punks were expanding across the country. One group, The Diodes, decided that Toronto needed its own ground zero hangout, something akin to what was happening at CBGB.
Ralph Alfonso moved from Montreal to Ontario in 1975 to study journalism. He fell into covering new music, interviewing the Damned, the Ramones, the Dead Boys and others as they came through the city on their first-ever tours, playing gigs at places like the Horseshoe on Queen West, the Colonial Underground (across from the brand new Eaton Centre) and the New Yorker Theatre at Yonge and Charles. This led to a piece on the emerging Toronto punk scene, which included The Diodes. At the end of a marathon interview with the band, Alphonso was convinced to help the group create and manage a new punk club that would be headquartered in the Diodes' basement rehearsal space at Duncan and Pearl Streets.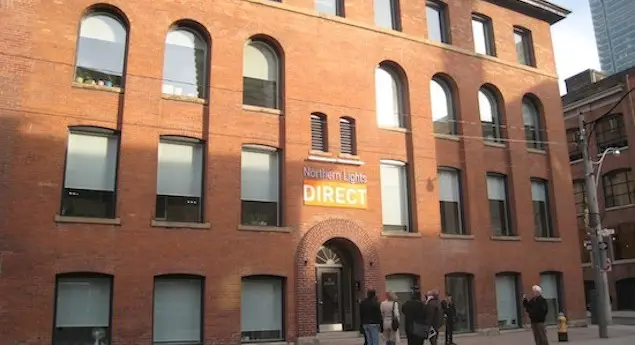 The building was owned by an arts collective called Centre for Experimental Art and Communication (CEAC). Another tenant was the Liberal Party of Canada, which must have resulted in some interesting cross-cultural encounters. It's rumoured that Margaret Trudeau was seen hanging out with the punks downstairs.
Crash'n'Burn opened on May 27, 1977, the walls painted and the stage built with volunteer punk labour.  Over the months it was open, CnB hosted gigs by The Diodes (natch), the Viletones, Teenage Head, the Nerves, the Poles, Dishes and plenty of others. Because CEAC was a legitimately licensed arts organization, CnB was able to get special occasion permits to sell beer.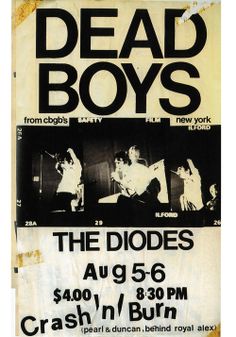 The CBC heard about what was going on and had a reporter file a report on Toronto's punk rock scene.
While that was going on, indie filmmaker Ross McLaren thought he'd document what was happening at the club. Unfortunately, the 30-minute documentary Crash'n'Burn is not available for sale. There's apparently just one 16 mm black-and-white print and it's locked away somewhere. But if you can find a bootleg, it's worth watching.
The club ran for three months before closing down, mostly because of complaints from the Liberals upstairs. But what happened during those 100-ish days was enough to establish punk as a viable force in Toronto. The city hasn't looked back since.