March Badness, Round Five: brokenCYDE vs. Boot Sauce. AND THE WINNER IS….
BrokenCYDE with 66.7% of the vote. Frankly, I'd have been shocked if they lost.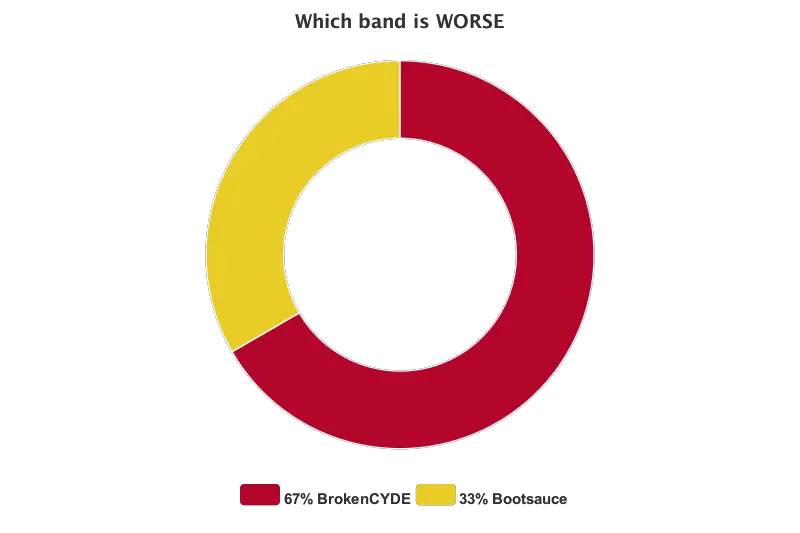 This is what the bracket looks like now: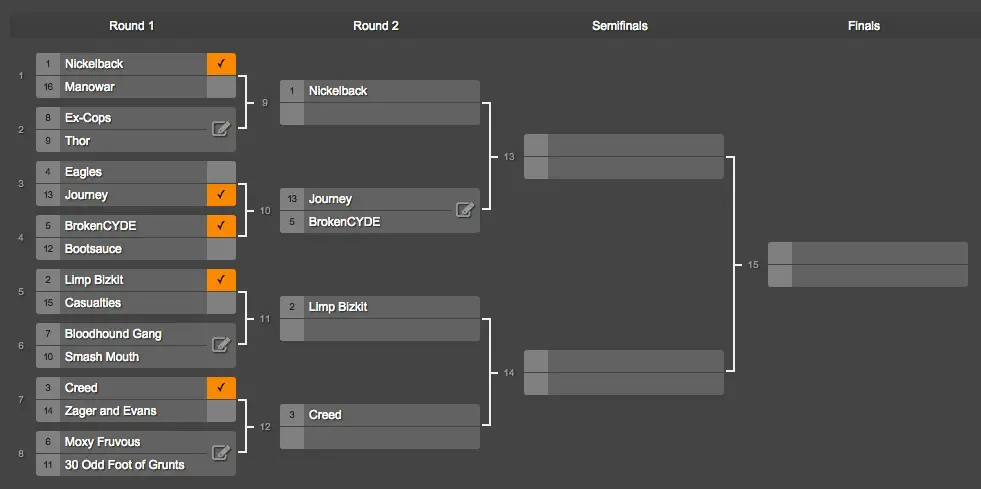 Round 6 can be found here.
In round five of our NCAA-style competition to determine who is the worst band of all time, it's:
brokeNCYDE: They probably call it "crunkcore." People who know what good music is tend to call it a collection of occasionally offensive cliches delivered obnoxiously by utterly talentless people. *NSFW language and grammar*
VS.
Bootsauce: The band that proved that adding funk, metal, and anything else that might have been trendy to kind of crappy songs doesn't make for good music… even when those songs have titles like "Sex Marine" and "Love Monkey # 9."
//